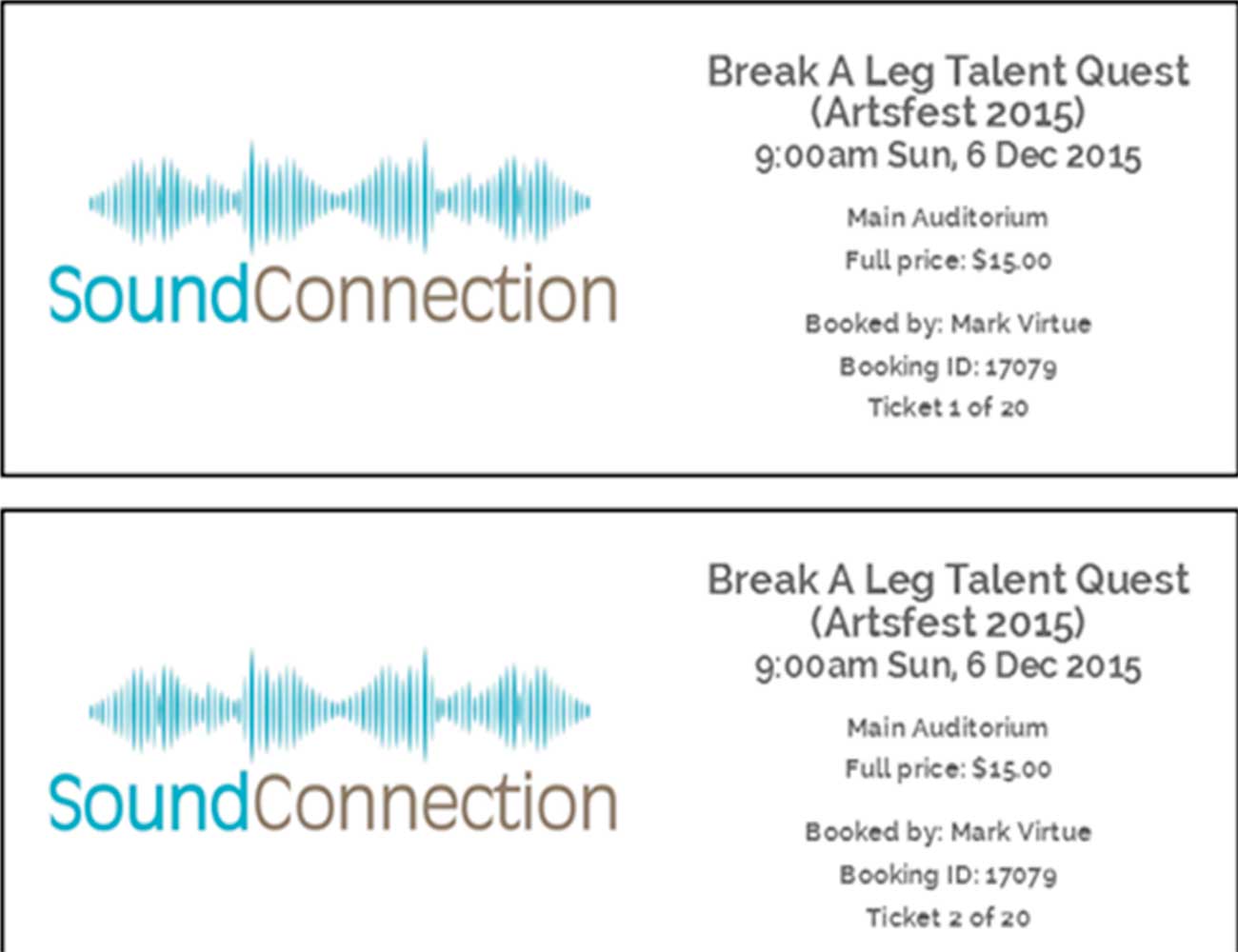 We are pleased to announce the release of the new Event Ticketing Module for HarmonySite. This means that if your group uses HarmonySite, you can now sell tickets to your events via your website.
It is a simple yet powerful system, including support for the following:
Payment by various methods, including secure credit card, PayPal, Internet bank transfer and cheque
Printable tickets
Multiple pricing levels (e.g. full price, concession, senior, complimentary, etc)
Multiple ticket types (e.g. regular admission, premium seating, gold class, dress circle, etc)
Reports that include tickets sold offline (via some other mechanism besides your website)
Here's an example of what a printed ticket looks like: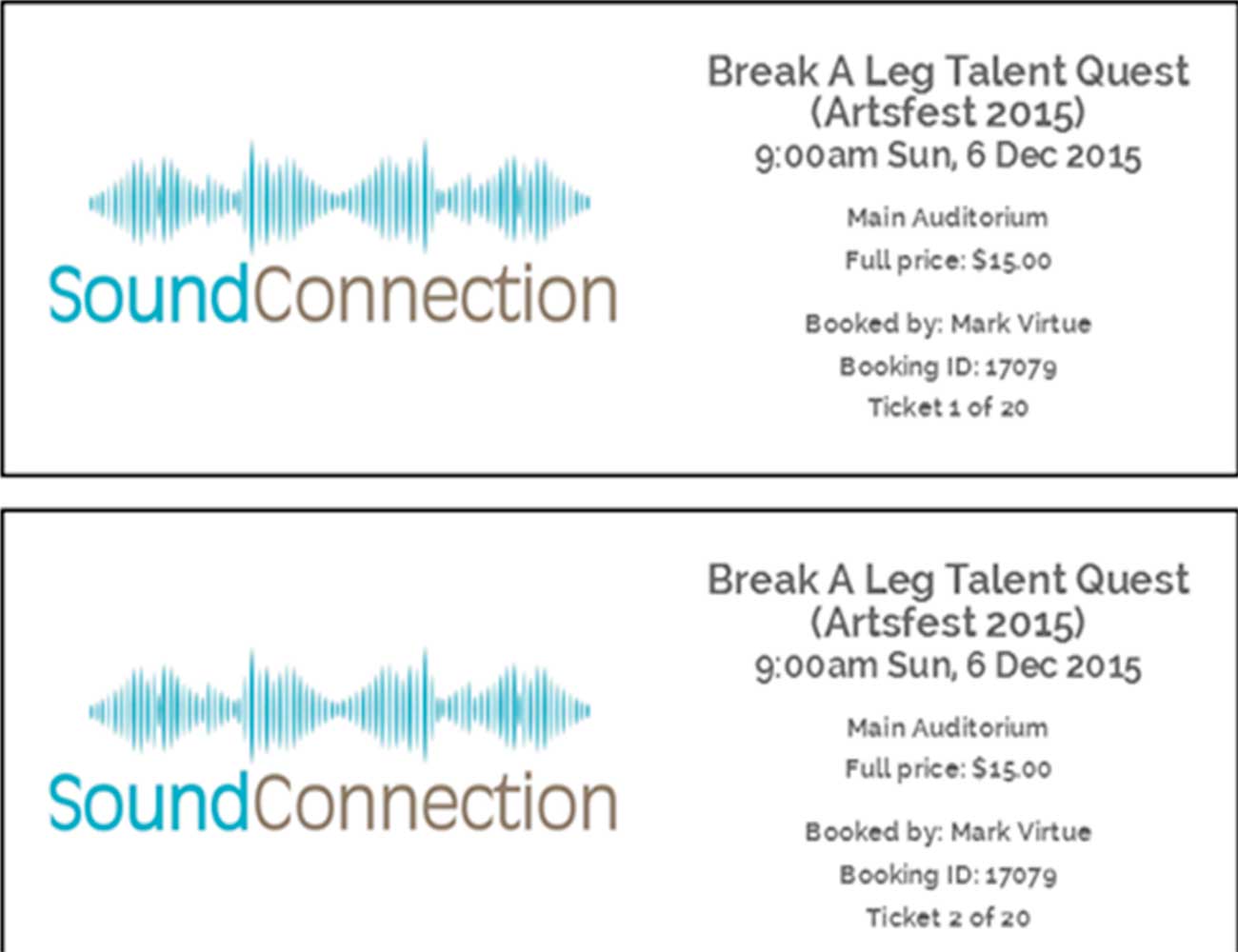 It was deemed WAY too complex to try to support allocated (numbered) seating, due to the complexity of having multiple venues, each with its own seating plan. Gift vouchers and discount vouchers are also not supported.
As usual, we have compiled a guide to help you get started with event ticketing: www.harmonysite.com/guides/tickets.htm
It may look daunting, but you can have event ticketing up and running on your HarmonySite in less than 15 minutes, especially if you already have your payment methods set up (for things like member invoicing and selling merchandise).
Share this...