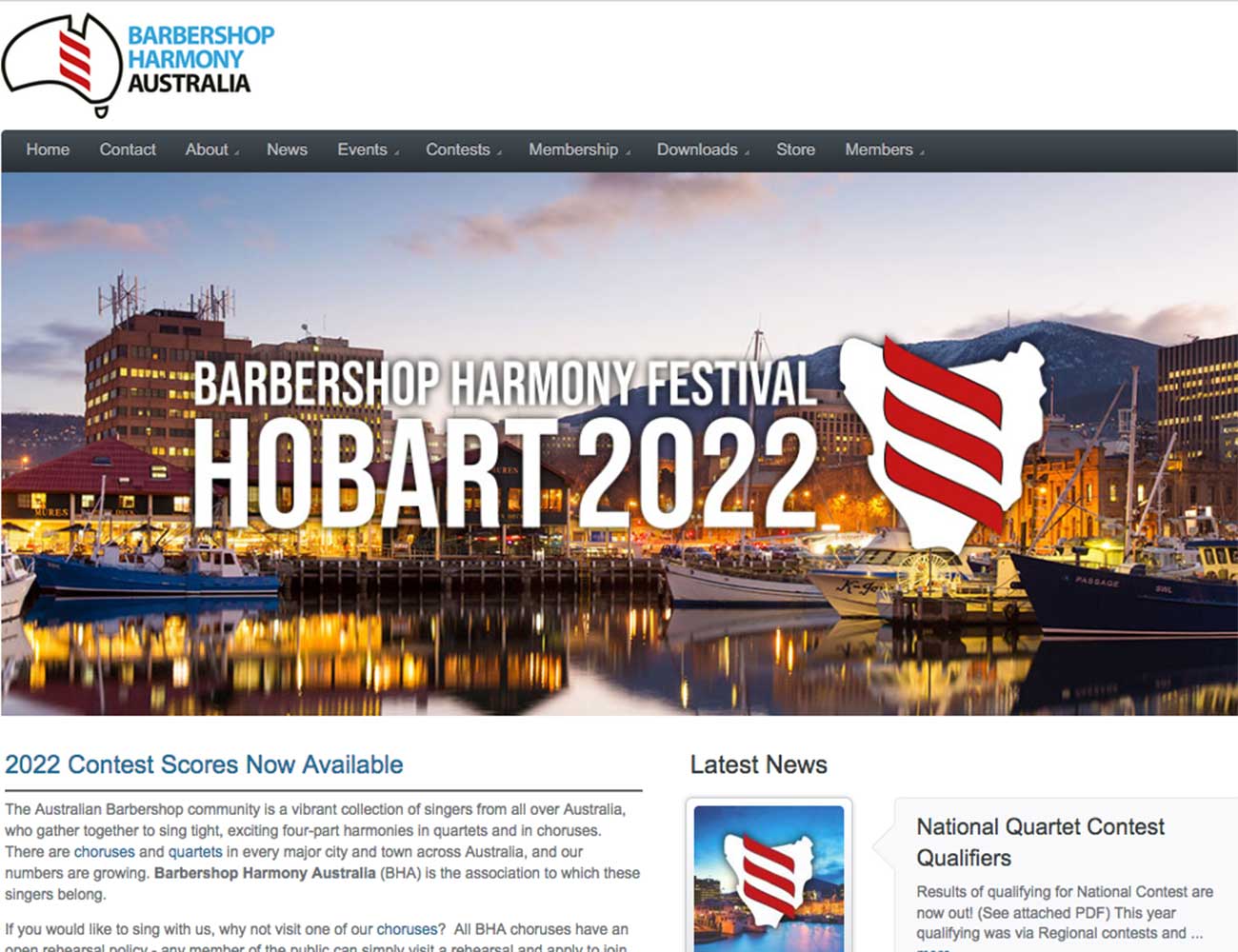 In a major coup for HarmonySite, every chorus in Barbershop Harmony Australia (BHA – the parent body of all Barbershop choruses and quartets in Australia) is now using HarmonySite.
HarmonySite has the ability – unique in the world – to integrate the website and database of a parent body (such as BHA) with the website and database of its constituent groups.  When deployed for a broad association like BHA, this means that the websites of all groups and the parent body share the same database.  When the details of a member, ensemble, chapter, quartet, event or news item are updated on a group's website, the changes are instantly reflected on the website of the parent body, because it's the same data!
This means that the amount of administration work done by the staff of the parent body is dramatically reduced.  The parent body now no longer needs to be manually informed of the changes to any member, event, etc.
There are 39 men's choruses in Australia, and every one is now a user of HarmonySite.  Most of them have their own HarmonySite website, and the rest of them use the admin facilities built into the BHA website to manage their own member/event/quartet database.
Share this...