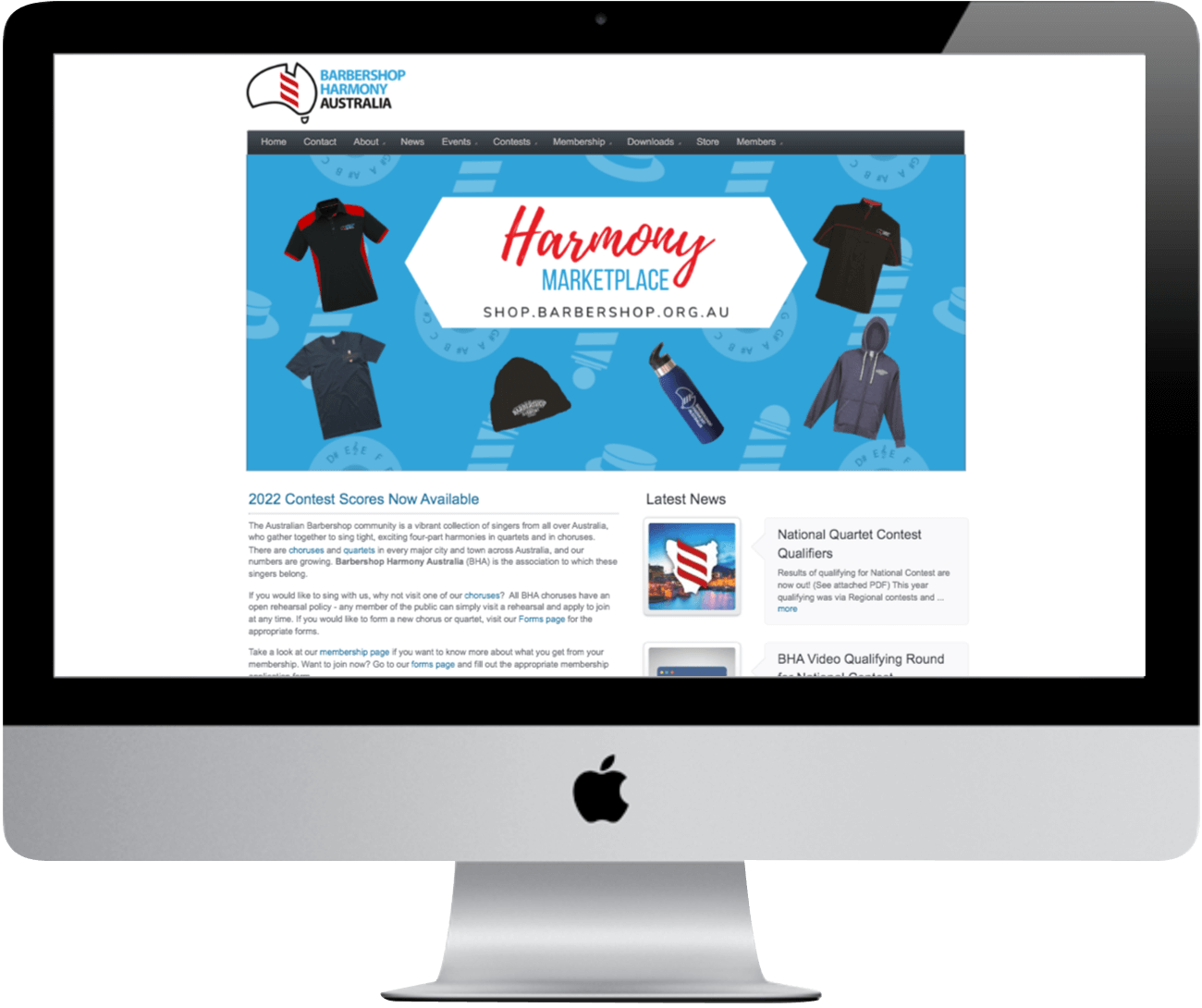 HarmonySite has the remarkable ability to integrate the website and database of a parent body (such as Barbershop Harmony Australia) with the websites and databases of each of its constituent groups.
There's no other package in the world that can do this. This makes for unparalleled ease of communicating between the groups and their parent body.
BHA has adopted HarmonySite for its national website and database, and is being used by every constituent group (club/chorus) in the country.
Share this...